Winter Programs
Coming in 2021 - Book Club to Go for Elementary School Kids! (click for more details)
Programs and resources available at the Barberton Public Library for children ages 5 - 12 years old.
January: Fracture a Fairy Tale
Tired of the same old stories? Then try your hand at writing a Fractured Fairy Tale. Take a story you know, change the setting, events, characters, point of view, or who's good and who's bad. Make it funny. Add characters from other stories. For inspiration read one of the many fractured tales available at the library, or online. See the board below to find activities and inspiration for your own fractured tale.  Art projects will be available at the library as Take & Make bags throughout the month of January.
February: Lego Challenge
March: Mo March Madness
April: Cats vs Dogs
---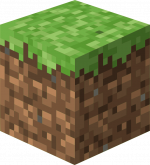 Minecraft Meetups
Saturdays at 2pm via Zoom
January 16, February 13, March 13, April 17, May 15
Ages 8-13 years old
Ready to play Minecraft with other people? A virtual Minecraft meetup, using an audio only Zoom meeting, will be held monthly this fall! This meeting will use the Bedrock Edition of Minecraft; This is the version Windows 10, Xbox. Nintendo Switch, Android and iOS all use. Email Ms. Abby, abby.lowe@barbertonlibrary.org with your Xbox Console Companion Name to be able to play and for log-in information. Space is limited.
---
Virtual Summer 2020 School-age Programs
Virtual Fall 2020 School-age Programs
---
Homework Databases - Need help completing homework or a research project? These databases can help!

Online Games for Kids - Fun & educational online games for kids.

Three for Me Library Card - Information about getting a 3 for Me Library Card.

Book Lists - Browse a variety of book lists for children, on subjects ranging from award winning books to bedtime stories to difficult subjects such as dealing with bullies.​

Bestsellers Club - Sign up for the Bestsellers Club for kids and the children's librarians will put popular titles on hold for you!

Miss Alison's Pick of the Month - Check out some of Miss Alison's favorite from the past decade.
---