Storytimes are interactive programs for children, which feature stories, rhymes and songs.  They are engaging programs, which share reading and stories in a casual setting that encourages children to enjoy reading for fun, while also interacting with others their own age.  Our storytimes are inclusive and welcoming to children of all abilities.  Families are encouraged to attend the storytime that best meets their child's needs.
No sign up is required for these sessions.​
Special Extended Holiday Family Pajama Storytime
Thursday, December 19, 2019


6:00pm-

 

7:30pm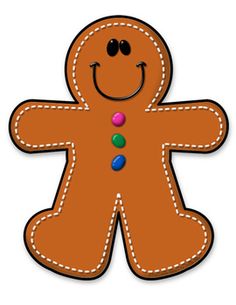 Spillette Meeting Room
Throw on your favorite winter jammies for a gingerbread themed special family storytime. Join us in the Spillette Room at the Barberton Public Library for a storytime the whole family can enjoy! We will read books, sing songs, and create a craft. Then we will savor a gingerbread snack with hot chocolate while we watch on the big screen Princess Poppy and Branch help the Bergens find a new holiday to celebrate. It will be the perfect way to end the day and celebrate the holiday season!​​
Discovery Storytime (ages 2-5)
Tuesdays, January 14- May 5
10:30- 11:30 am
Spillette Meeting Room
Join us for stories, songs, and rhymes, followed by a simple craft and playtime with a variety of fun and educational toys.


Wee Ones Storytime (ages birth-24 months)
Thursdays, February 27-April 16
10:30- 11:00 am
Children's Activity Room
Join us for stories, songs, and rhymes, followed by playtime with age appropriate toys.
Pajama Storytime (all ages)
Thursdays, February 13- April 30
6:00- 7:00 pm
Children's Activity Room
Throw on your pajamas and join us for a special family storytime, followed by a craft and a snack.
Music and Movement (ages birth- 5 years old)
Mondays, March 2- April 6
10:30-11:00 am
Join us for this energizing program that will get kids up and moving, while helping them develop social, motor, and listening skills.
1,000 Books Before Kindergarten
Help your child become a lifelong reader and be ready for kindergarten by participating in the 1,000 Books Before Kindergarten reading program at the Barberton Public Library. 
Did you know you can get free books for your preschooler?  Sign up at United Way of Summit County Dolly Parton's Imagination Library.
Looking for more? Check out our School-age & Tween Programs, or visit the library's calendar to see what else is being offered.